June 20, 2023
Newsletter – June 2023
A Special Announcement
Dolden is pleased to announce that Mike Libby was recently appointed King's Counsel (KC).
Mike has been bestowed this honour in recognition of his skill as a lawyer and his many contributions to the legal profession. Among other things, Mike has:
Distinguished himself in the eyes of his peers as exceptional counsel;
Acted as our firm's national managing partner for many years, and is currently co-chair of our Insurance Coverage Group ;
Co-authored three legal texts: Sports and Recreation Liability Law in Canada; the Annotated British Columbia Motor Vehicle Act; and Liquor and Host Liability Law in Canada;
Volunteered as the program coordinator and faculty member for the British Columbia Inns of Court Program educating and mentoring 50 junior barristers each year.
The full press release can be found here:
https://news.gov.bc.ca/releases/2023AG0037-000658
A Battle of Insurers: A Case of Multiple Policy Periods, the Duty to Defend, and Allocation of Defence Costs
By Darren Glossop, Dolden Calgary, Mark Barrett, Dolden Toronto, and Michael Libby, Dolden Vancouver
Recently, the Ontario courts released a decision (Loblaw Companies Limited v. Royal & Sun Alliance Insurance Company of Canada, 2022 ONSC 449) that provides direction to insurers dealing with a loss that is alleged to have occurred over multiple policy periods and which involves different insurers. The court addressed the obligations owed by insurers' to their common insured and to each other.
Background
Like many other pharmacies in Canada since the 1990s, Loblaw and its associated companies sold opioid painkillers. Loblaw was named in class action lawsuits in 2018 and 2019, along with other big pharmacy chains. These actions allege that they are liable for the negligent distribution and sale of opioid drugs. Loblaw tendered its defence in the class action to its liability insurers, who insured the company since 1996 under CGL and excess liability policies.
Most of Loblaw's policies contained express duties to defend claims for bodily injury. Loblaws provided notice of the claims to their insurers, but none of the insurers assumed its defence. By June 2020, Loblaw had incurred more than $1 million in defence costs.
Loblaw sought an Order declaring that its various insurers had a duty to defend it, that it was entitled to select any single policy under which there was a duty to defend; and that only the insurers who entered into a proposed 'Defence Reporting Agreement' were entitled to associate in the defence.
Duty to defend and equitable allocation of defence costs
Loblaw argued that they were entitled to select any one policy. That selected policy then had to provide a full defence of covered claims even though that may further the defence of uncovered claims.
The insurers argued that in multi-year exposure cases they had no duty to defend claims falling outside their respective coverage periods. They took the position that where the underlying claim alleged injury over successive policy periods, defence obligations should be allocated in proportion to the insurers' number of years on risk (the "time-on-risk" approach). As an example, AIG argued that its policy periods totaled only 6% of the periods alleged in the pleadings, and that it would be unjust for it to contribute more than 6% to defence costs.
The court commented that when two insurers have an obligation to defend, the insured is entitled to select the policy under which to claim indemnity, subject to any conditions otherwise. The selected insurer must then defend and indemnify in accordance with its policy terms, though, as a matter of fairness, it might also be entitled to contribution from all other insurers who have a concurrent duty to defend.
The court found that none of the defence costs related solely to uncovered claims, and the reality was that the allegations in the underlying claims did not allow for a temporal segregation with any type of precision. The insurers' proposed time-on-risk allocation was incorrectly based solely on equity and fairness, not the contractual relationships with their insured. The court accepted that a liability insurer must defend all claims, including those outside coverage, unless the insurer would incur defence costs that it would not otherwise incur in defending covered claims.
Impact of SIRS and deductibles on equitable allocation among insurers
It was argued by the insurers that an insurer should not have to pay for its time-on-risk share of defence costs until its SIR was exhausted – this would then require an insured to contribute to its own defence costs until relevant SIRs had been exhausted.
The court found that if a particular insurer's duty to defend had yet to be triggered because its SIR had not been exhausted, there was no basis to impose on that insurer an obligation to contribute to defence costs until the SIR had been exhausted.
The court opined that if defence costs are associated with the defence of a covered claim, an insurer whose SIR had been exhausted has an obligation to pay them, even if those costs further the defence of claims covered by another insurer whose SIR has not been exhausted. The court rejected the position that an insured had to pay defence costs on account of SIRs if another insurer already had a contractual obligation to pay – as it would put the insured in a worse position for paying for more insurance.
For the purpose of triggering the duty to defend, defence costs incurred by Loblaw (even though reimbursed by other insurers) did contribute towards the exhaustion of all other SIRs. Loblaw only had to exhaust the SIR under one policy to trigger that insurer's duty to defend, even if that one insurer had issued more than one policy with different SIRs.
Defence Reporting Agreement
Finally, Loblaw argued that given the numerous coverage issues, some of the insurers had conflicts of interest. It demanded the insurers enter into a defence protocol to achieve a balance between their right to a conflict-free defence and the insurers' right to participate in the defence.
The insurers argued that their internal "split-file protocol" with an "ethical wall at the handler level" was sufficient. They also argued that no party-based conflict existed in respect of insurers who were merely reimbursing defence costs and sought to associate in (but not control) the defence.
The court found that conflicts of interest did exist. There was also a reasonable apprehension of conflict with respect to insurers who merely associated in the defence, but did not control it. The court recognized that the opportunity by an insurer to give input constitutes an opportunity to try to influence the direction of the defence. Given this, the court held that an appropriate mechanism to minimize conflicts should be put in place.
Insurers' Proposed Ethical Screens
The court directed the insurers to implement internal ethical screens to address conflicts. The below chart was used by the court as an example of one insurer's internal split-file protocol:
| | | |
| --- | --- | --- |
| ACTIVITY | LOBLAW | OTHER INSURED INVOLVED IN UNDERLYING CLAIM |
| DEFENCE | A reports to B who reports to L | D reports to C who reports to L |
| COVERAGE | C reports to L | B reports to L |
In the above table, the letters represent persons employed by the insurer, who are each in charge of their own "file". The court described the situation as follows: "persons B, C and L are on both sides of the "screen" between the two insureds, and they are all involved with defence and coverage issues. Person L has access to all the information, both defence and coverage, for all insureds. Persons B and C have access to the information of the two insureds involved in the Underlying Claims, but they receive or have access to defence information for one insured and coverage information for the other insured". The court held that the above split-file protocol did not operate like an ethical screen, nor did it constitute a reasonable measure to ensure no disclosure occurred between the files. An ethical screen would be inadequate if the same person was on both sides of the screen, or if the information can quickly and easily flow to one person who has access to information on both sides and can make decisions affecting both sides. The kind of "split-file" protocol that occurs only at the adjuster level may be a practical solution in a case involving small amounts that are unlikely to exceed that adjuster's settlement authority.
Takeaway
This case is under appeal, and was set to be heard in April 2023. The appeal decision will likely follow soon. As it stands, this case has significant and quite possibly unanticipated consequences for insurers whose insureds face multi-year allegations of harm that cross multiple policy periods.
Two years ago, the Ontario Court of Appeal, in Markham (City) v. AIG, addressed similar issues arising from insurers' concurrent duties to defend. In Markham the court accepted AIG's proposed split-file protocol, and added terms of its own in order to create a "balanced screen". It is now apparent that in complex coverage matters insurers should be open to negotiating and entering into defence protocols to avoid the court imposing terms of its own choosing, or those proposed by the insured.
For those interested, a full copy of Justice Vermette's decision in this case can be accessed and read by clicking here: Loblaw Companies Limited v. Royal & Sun Alliance Insurance Company of Canada, 2022 ONSC 449
For further information or if you have any questions about the above article, please contact the authors: Darren Glossop, Dolden Calgary, Email: [email protected], Mark Barrett, Dolden Toronto, Email: [email protected], and Michael Libby, Dolden Vancouver, Email: [email protected]
Intend the Act or Intend the Result: No Duty to Defend Ontario in Proposed Class Action
By Dawson Horning, Dolden Calgary, and Michael Libby, Dolden Vancouver
The Ontario Court of Appeal recently considered an insurer's duty to defend and in doing so underscored the importance of ascertaining the "true nature" of the underlying claim.
Background
The decision in Ontario v. St. Paul Fire and Marine Insurance Company 2023 ONCA 173, concerned a request by the Province of Ontario for its general liability insurer to provide a defence to a proposed class action relating to delays in its bail release system. The proposed class action sought $300,000,000 in damages against Ontario based on alleged negligence, breach of fiduciary duty, and breaches of the Canadian Charter of Rights and Freedoms for a systematic failure to provide bail hearings within 24 hours to persons who were arrested and detained (as required by the Criminal Code). Ontario spent $300,000 defending the claim which ultimately failed at the certification stage. It sought to recover those defence costs from its insurer. The insurer denied coverage on the basis that the harm alleged did not come about as a result of an "occurrence" or accident.
Ontario had two policies covering different policy periods and with slightly different wordings. The first policy provided coverage for "personal injury", which specifically included wrongful detention, and defined occurrence as "a continuous or repeated exposure to conditions which results in injury and/or damage neither expected nor intended from the standpoint of the Insured". The applications judge found that, although the policy clearly covered intentional acts (how could a wrongful detention be unintentional?), it did not cover intentional acts where Ontario expected or intended the harm it caused. The application judge found that the pleadings were punctuated with allegations that Ontario intentionally under-resourced the bail system and pursued policies that it knew would result in delays to the bail release system and harm to the individuals it was detaining. She also found that the other claims were wholly derivative of the claims that were "expected and intended".
The Decisions
Having found that the true nature of the claims was the intentional acts that Ontario engaged in, and that Ontario knew about the consequences of their actions, the applications judge determined that the claims fell within the limiting clause of the insuring agreement and that no duty to defend was triggered. The Court of Appeal agreed with this analysis and dismissed Ontario's claim under the first policy.
The second policy had slightly different wording. In the second policy, the definition of occurrence did not include "neither expected nor intended" language but rather, with respect to personal injury, defined "occurrence" as any act falling within the scope of definition of personal injury. The Court of Appeal disagreed with the applications judge and determined that the absence of "neither expected nor intended" language brought the claim within the meaning of "occurrence" in the policy. However, because the second policy contained a $5.0M self-insured retention (including defence costs) and because Ontario had only incurred $300,000 in defence costs, the policy was not required to respond in any event.
Reminder for Insurers
This decision is another important reminder of the care that needs to be taken when reviewing coverage – including when assessing the "true nature" of a claim, the presence of potential derivative claims, and subtle differences in policy wordings.
Dawson Horning is a member of Dolden's National Coverage Group, and Mike Libby, K.C. is co-chair of the group. We invite you to reach out to us with any questions about this case or any other coverage matters.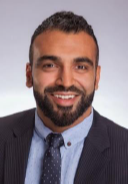 Please contact the editor if you would like others in your organization to receive this publication.